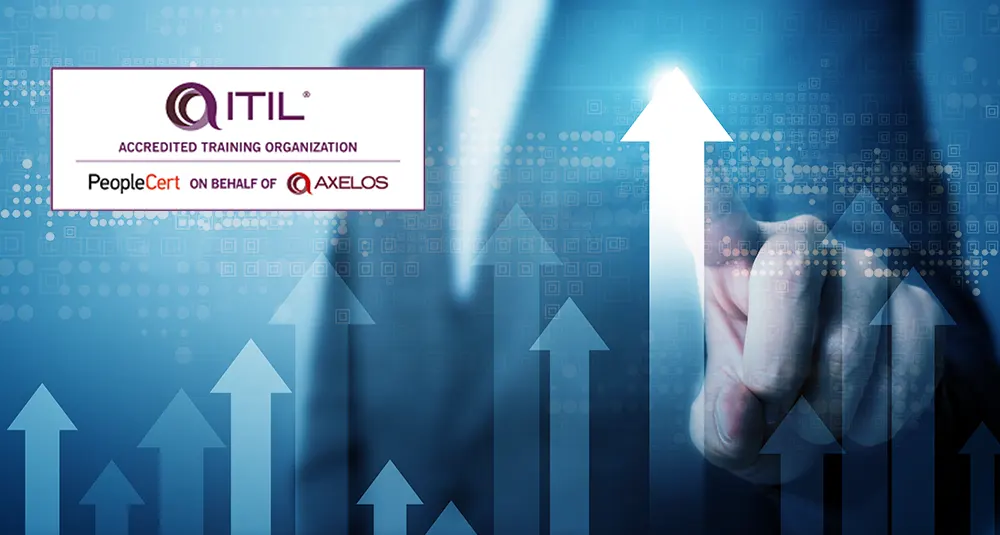 Stay In-Demand
With its business impact, there are now over 130,000 ITIL® professional jobs posted on LinkedIn, a projected market demand increase of more than 22% over the next 8 years, and a 40% increase in salary for certified professionals. It's no wonder the ITIL® certification is in high demand.
Boost performance and productivity with ITIL®
Are you looking to improve the efficiency and success of IT Services in your organization? 
Join more than 82 percent of IT Service Management professionals, and leverage Information Technology Infrastructure Library (ITIL®) certification training to:
Gain greater visibility in IT costs and assets
Reduce cost off IT recruitment and training
Improvement of the efficiency and quality of IT services
The Learning Tree+ Advantage Plan allows you to complete your ITIL® certification within a year and save up to 70% off your learning journey.

What's Included:
1-year access to all 6 courses on the ITIL® 4 Managing Professional and ITIL® 4 Strategic Leader certification paths
AnyWare™ Access – Learn from the world's most qualified ITIL® experts, in a live, virtual, Guaranteed-to-Run instructor-led environment
Exam vouchers and one complimentary retake
After-course instructor coaching
Earn more than 100 PDUs
Certification Tracks
Select courses from the ITIL® certification track to boost your Service Management credentials. Or choose from 300+ courses included in the advantage plan to future proof your career and build the skills your organization needs to stay competitive.
ITIL® 4 Managing Professional
Unlimited Access. Unlimited Learning. Unlimited Potential.
What are you waiting for?
A better tomorrow starts today.