Join an Industry Leader. Meet Great People. Do Extraordinary Work. Make an Impact.
Customer First. Innovation. Diversity. Performance. Teamwork. A career at Learning Tree is more than a job, it's an opportunity to work with a great team in an exciting and collaborative environment while helping others grow their careers.
Our team is smart, passionate, and diverse, bringing a world of experience. As we are entering an exciting new phase of growth, we're looking for talented individuals to help us lead the way. Are you one of them?
Learning Tree International is an equal opportunity employer. We ensure equal opportunity and all candidates are considered without regard to race, color, religion, national origin, age, sex, sexual orientation, gender identity, marital status, ancestry, physical or mental disability, veteran status, or any other legally protected characteristic.
If you require any accommodations during the recruitment process because of a disability, please send an email to info@learningtree.ca or call 888-843-8733 describing the nature of your request.
Benefits of Working at Learning Tree
Here's how we show our appreciation for our team.
Learning Tree understands the importance of maintaining a work, life balance. To encourage staff to have a solid foundation for personal and professional life, we offer the following to our staff.
Hybrid Work Model – We have committed to a long-term hybrid work model for our full-time staff. In the majority of our positions, our staff work two days in the office and three days remotely. Some essential positions require full work in the office, but this is outlined in the job posting and reviewed during the interview process.
Diversity and Inclusion – Learning Tree sponsors a Diversity and Inclusion Council in which all staff are invited to participate. The Council has impact within the organization and empowered for change.
Office Attire – Learning Tree's office attire is casual dress except when meeting with customers.
Employee Recognition – All Learning Tree staff are eligible for peer to peer and manager recognition through our High Five Program. The High Program centers around the company's core values: Customer First, Performance Matters, Diversity and Inclusion, Teamwork and Innovation. In addition, all staff are recognized for milestone anniversaries at each 5-year mark.
Learning Tree recognizes that employee benefit programs are an important part of the total compensation package. We are committed to providing our employees with options to protect employees and their families and provide opportunities to build security for the future. An overview of the benefits package will be provided during the interview stage. Employees that are eligible may select from varying levels of coverage.
Our full-time employees are eligible to enroll in benefit programs which begin on the first day of employment. Coverage is available for employees and their families which includes children, spouses and partners.
Medical and Prescription Drug Coverage – We provide a supplemental medical plan that covers specialty physicians and prescription medications at no cost to the employee.
Dental Coverage – Dental coverage is a key component of overall health and wellness. Learning Tree offers a dental plan that has a full range of coverage and includes an orthodontia benefit for children.
Vision Coverage – Learning Tree offers access to vision coverage which includes an eye exam, lenses and frames every 2 years. In-network discounts are also available.
It is important to us that all of our employees grow professionally and continually improve their job skills. We will work with you to develop your professional growth plan.
As a Learning Tree employee, you may be eligible for:
Free Learning Tree courses for you or your qualified family member
Other job-related professional development offerings
Up to $5,000 per year in tuition reimbursement for university courses related to your work
Learning Tree understands the importance of encouraging staff to life a healthy lifestyle. To promote wellness, we offer the following benefits.
Vacation, Sick and Personal Leave – Employees are eligible for a generous Vacation, Sick and Personal Leave program that consists of a combined 20 days per year (pro-rated for new hires). Vacation Leave increases at the 3- and 10-year milestone anniversaries.
Holidays – Learning Tree observes 14 paid holidays per year, which includes an office closure during the December holiday break.
Wellness Initiatives – The company provides a comprehensive wellness program that includes wellness activities, company challenges and educational materials. In addition, the company includes an 80% contribution (up to $40 per month) to your monthly health or fitness club membership.
Employee Assistance Program – Provides free, confidential assistance for various personal issues to include financial, childcare, eldercare and even getting heathy. The program also legal assistance to employees and family members.
Pension Plan - Learning Tree offers a RRSP and DPSP pension plan and employee are eligible to enroll the first day of the quarter following their hire date. The Company makes a 100% matching contribution of the first 6% of compensation that an employee contributes to the plan.
Employees may choose from a wide variety of investment funds, from lifestyle or aggressive stock funds. In addition, there are retirement planning tools available.
Short-Term Disability – Employees may elect for disability coverage that provides 66.67% if income if disabled up to $1,100 weekly benefits. Learning Tree covers 100% of the premium.
Long-Term Disability – Provides 75% of income up to $10,000 a month if disabile. The premiums for this coverage are 100% employee paid.
Basic Life and AD&D – The company provides basic life and AD&D coverage equal to 2 x employee's annual salary and is 100% company paid subject to plan maximum.
Supplemental Life Insurance – To provide further financial security, Learning Tree offers additional life insurance options for employees and their families at an additional cost.
How Do I Apply for an Open Position?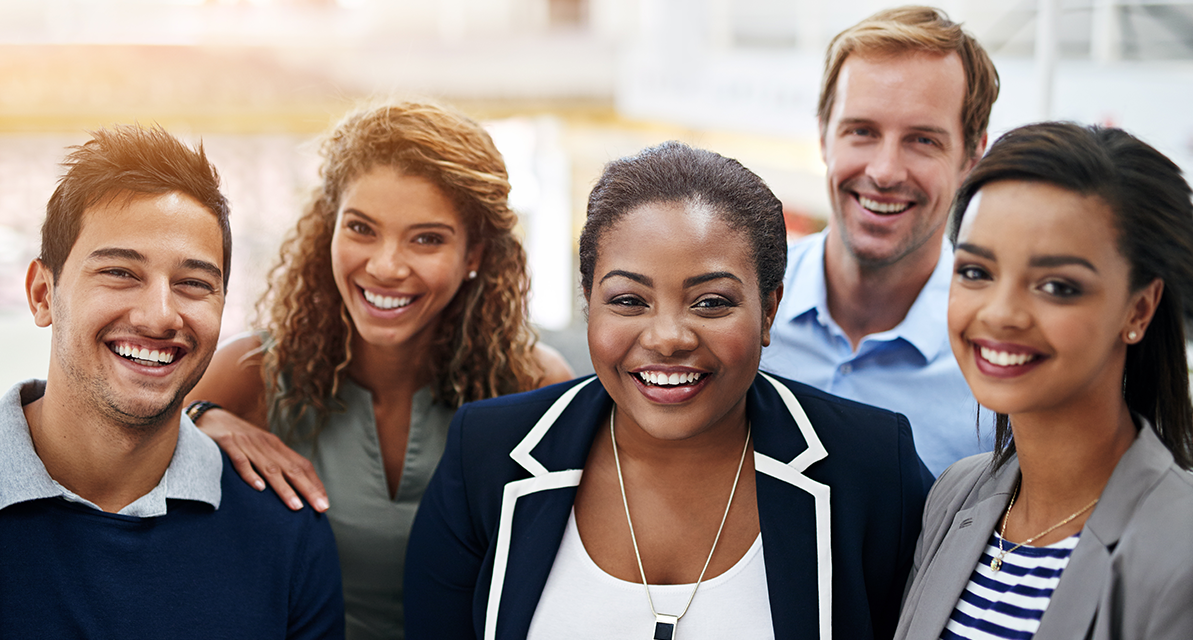 Interview Process
The first step is a virtual interview with a recruiter to confirm your information and answer any questions you may have about Learning Tree.
If selected for the next round of interviews, the recruiter will set up virtual interviews for you and the interview team which typically consists of the management team for the position. At this stage you will also be asked to complete an online application and some job specific online testing.
If you are selected for a position, we will reach out to you prior to contacting your references. All offers of employment are contingent upon the successful completion of a standard background check.
Are You the Right Fit for the Learning Tree Team?
Talk to our Human Resources Department