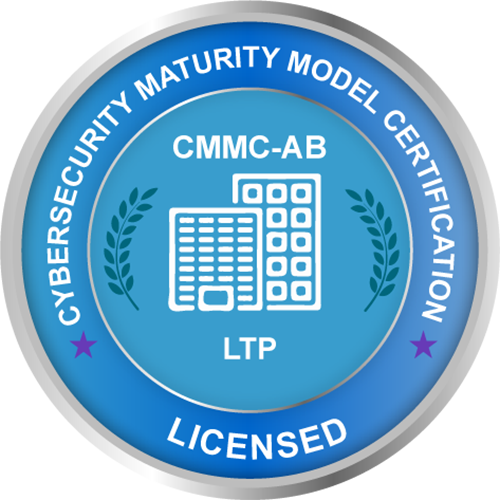 As your Licensed Training Provider (LTP), we're offering two critical-step courses to help you achieve CMMC certification and assessor readiness.
Cybersecurity Maturity Model Certification (CMMC) Training Course
Our Cyber AB Certified Professional (CCP) course provides you with all the training, tools and knowledge you'll need to complete and pass your Certified Professional exam.
Certified CMMC Assessor Level 1 Training (CCA-1)
Once you pass your Certified Professional exam and achieve CP status, you will be prepared to advance to Certified Assessor training. This course will help you deliver consistent and informative assessments for organizations seeking certification (OSCs) against a defined set of controls and best practices within the CMMC ecosystem.