SAFe® 6.0 represents a significant milestone in the ongoing evolution of the Scaled Agile Framework®, more commonly known as SAFe. The changes are significant and will challenge everyone to be more Agile in their work, accelerate the flow of value, operate more efficiently, and deliver better outcomes for the business and their Customers.
In this on-demand webinar, we review key framework enhancements released in 6.0 and answer any questions you may have about this new release or SAFe in general.

Attendees of this webinar will learn the following:
How are organizations leveraging SAFe to support business agility in the digital age?
What's new in SAFe 6.0 ?
What resources can I leverage to learn more about SAFe and the new 6.0 release?
Earn 1 CEU for Attending.
[Webinar ID# 5317]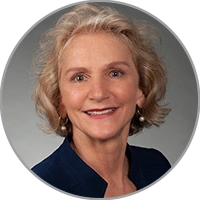 Marguerite Bryan
Marguerite brings 20+ years of leadership experience transforming digital opportunities into business and mission outcomes. With a proven track record in private and public sectors, as well as regulated, corporate and startup environments, Marguerite compliments her technical savvy, business acumen and laser-sharp customer focus with expert leverage of Agile, Scaled Agile, MBSE, User-Centered Design, and ITIL practices, reaching across and beyond disciplines to ignite cultures of purpose-driven engagement, innovation and relentless improvement.
Partnering directly with senior executives or coaching diverse teams of technical, operational or PMO professionals, Marguerite approaches organizational transformation from a holistic view of the enterprise and its value streams, optimizing for hypothesis-driven experimentation, fast feedback cycles, and the continuous flow of value.
With leadership experience in traditional PMO governance and finance functions, Marguerite engages in Waterfall, hybrid and transitional environments with insight and experience, tailoring each engagement to the organizational needs and mission success.
Learning Tree provides a range of Agile and Scrum courses from basic fundamentals like the Agile Framework to advanced topics like Agile testing, business analysis, and project management.
Yes! Earn 1 CEU for Attending. Credits are self-reported to the industry certifying bodies. Check their respective websites for details/qualifications.