It's been said that a chain is only as strong as its weakest link. The same holds true for the security and protection of most organizations.
Most business experts recommend using data to identify risks, and then take proactive steps to mitigate them. This strategic approach is called Supply Chain Risk Management (SCRM). The implementation of SCRM will help reduce the likelihood that your organization's reputation and / or profitability will be damaged by an unsafe supply chain component.
Join us to learn more about the effectiveness of supply chain risk management, including emerging threats and steps you can take to safeguard your organization's operations. In this webinar we will revisit common risk management topics and look at how they apply to complex multinational supply chains for hardware, software and services. We'll cover common approaches to assessing and mitigating these risks, with a case study detailing how a fundamental flaw in computer hardware has cost billions of dollars globally.
You Will Learn:
SCRM Fundamentals
Why is SCRM important?
Risk Assessment & Management
Common Supply Chain Risks & Countermeasures
SCRM Best Practices
SLAs & Contracts
Audit & Assurance Best Practices
Compliance Frameworks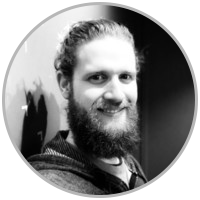 Presented by Aaron Kraus
Aaron Kraus is an InfoSec and Cybersecurity Executive with 15 years of experience across diverse industries including government, healthcare, financial services, and tech startups. His background includes auditing, GRC, and most recently cyber risk insurance. He blends a diverse background of education, leadership, and global perspective on risk-based decision-making into actionable, data-driven information security management.