Developed by two expert program managers — and based on approaches consistent with organizations such as GAO, OMB, and other project and program management disciplines — this program management webinar covers some key factors required to deliver successful programs.
In this webinar, you'll learn how to:
Implement program management best practices
Develop a business case
Align program requirements with organizational objectives
Execute a program roadmap
Establish a governance framework
Manage stakeholders
Join Learning Tree CEO Richard A. Spires and Curriculum Dean Hamid Aougab as they discuss the need for effective program management.
Earn 1 CEU. Credits are self-reported to the industry certifying bodies. Check their respective websites for details/qualifications.
[Webinar ID #1130]

Presented by Richard A. Spires Learning Tree Instructor & Author Former Learning Tree CEO, Former CIO at U.S. Department of Homeland Security and Former CIO, IRS
Richard has been in the IT field for more than thirty years, with eight years in federal government service. He has served as Chief Information Officer (CIO) of the U.S. Department of Homeland Security (DHS), as well as CIO for the Internal Revenue Service (IRS). Richard's private sector career includes providing program management and IT services to the government, telecommunications, and financial services markets. Richard has won a number of awards for his leadership in IT, including: 2012 Fed 100 Government Executive Eagle Award, TechAmerica's 2012 Government Executive of the Year, and Government Computer News 2011 Civilian Government Executive of the Year.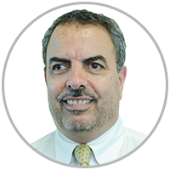 Presented by Hamid Aougab Learning Tree Project/Program Management Curriculum Dean
Hamid Aougab is Learning Tree's curriculum dean for all project/program courses, as well as the course author of many program and project management courses. Hamid is system engineer, technology strategist, and educator with 25+ years of experience in project/program management, agile development, systems engineering, information technology, operation and technical support for multiple government agencies, and public/privately owned firms.