The goal of Natural Language Processing (NLP) is to accomplish human-like language processing, which may in itself, make it twice as important as most critical areas of artificial intelligence (AI).
We ask questions of AI systems and expect reasonable answers. This includes chatting with Alexa, Siri, Hey Google, Xiaodu, and a host of other personal assistants. Whether we're extracting data from research papers, news services, Twitter or other social media platforms, natural language is increasingly becoming the way we interact with AI. In fact, we even use bots to communicate with customers and clients in many different languages.
Our webinar provides an overview of the implementation of textural data analysis from processing input through sophisticated analytics, and finally returns the answers humans want. We'll survey the technologies behind these feats and examine the hot areas of research and where they're heading.
You Will Learn:
The many practical applications of text analytics
Why we preprocess text data and how we prepare it for machine learning
Text matching and analytic techniques to resolve practical problems
How to deploy applications for prediction and analysis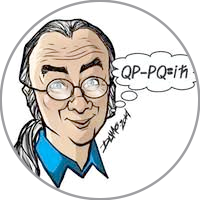 Presented by Dan Buskirk
Dan has been an instructor at Learning Tree for more than 14 years and has developed a SQL Server & Microsoft curriculum. In addition to teaching, he has helped corporations and government agencies gather, store, and analyze data. He has also taught and mentored their teams using the Microsoft Business Intelligence Stack to impose order on chaos. In addition to his professional data and analysis work, Dan is a proponent of functional programming techniques in general, especially Microsoft's .NET functional language F#.