ITIL 4 is all about focusing on the value you create for the customer, but what makes "business value" so crucial to the success of your IT service management strategy? Unfortunately, many organizations focus on what they do instead of what their customers obtain from it, and then are left wondering why their customers are unhappy that they didn't get the outcomes expected.
Watch ITIL® Master Ahmad Shuja in this webinar and learn about the ITIL 4 Guiding Principles from the perspective of business value. In this webinar, you will:
Learn how each of the guiding principles contributes toward the optimal realization of business value.
Explore real-world application of these principles from a variety of perspectives including operational, strategy and planning, continual improvement and others.
Earn 1 CEU. Credits are self-reported to the industry certifying bodies. Check their respective websites for details/qualifications.
[Webinar ID #1146]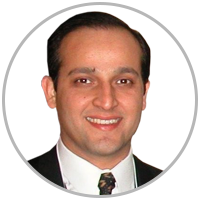 Ahmad Shuja
Ahmad Shuja is an ITIL® Master, as well as an accomplished and passionate executive with deep knowledge and diverse experience in enabling business performance optimization and realization of measurable business benefits. He has a proven track record of enabling enterprises to realize their business vision through effective management and innovative use of IT services. Mr. Shuja is a renowned author, researcher, and educator, and an IT management expert who turns challenged, low-performing IT organizations into cost-effective high-performing business partners through the institutionalization of service-oriented customer-focused practices.