This webinar describes the SCI courses, which reflect how Microsoft envisions job responsibilities around managing security, access to resources, keeping information secure, and compliance in Azure. After taking this webinar, attendees will know how the courses and certifications map to their job and what activities a person in those jobs will typically be doing and what resources are available to them to perform those jobs.
You Will Learn How To:
Fully comprehend how taking the courses and acquiring certifications map to your job roles
Establish whether or not it makes sense to restructure current job roles
Assess activities and available resources required for an employee to perform at a high level in those job roles
Determine which staff members would greatly benefit from taking these courses and/or attaining the related certifications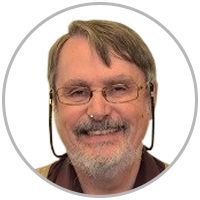 Presented by Peter Vogel
Peter Vogel is a System Architect and Principal Owner at PH&V Information Services. PH&V provides full-stack consulting from UX design through application architecture to database design. Peter believes in helping clients understand how to deliver value to their audiences. He is also a certified Azure Security Engineer Associate, Azure Administrator Associate, and Azure Solutions Architect Expert.