Whether you're a technical professional, team member, or leader, everyone in your organization is responsible for its security. CyberSAFE helps ensure that your workforce can identify common risks associated with conventional end-user technology and how to protect themselves safely and the organization from security risks.
In this webinar, Learning Tree partners with CertNexus to discuss essential cyber topics, such as security and compliance, how to recognize and avoid phishing attempts, and other social engineering attacks. You will also learn to recognize and avoid viruses, ransomware, and other malware attacks. Visit our Cybersecurity page and discover additional ways to defend your organization from cyber threats.
You Will Learn the following:
• How to Use the Internet securely
• Take a SAFE approach to cybersecurity
• To address social engineering attempts
• To identify security compliance measures
• How to secure devices such as desktops, laptops, tablets, smartphones, and more
[Webinar ID# 5308]
Earn 1 CEU. Credits are self-reported to the industry certifying bodies. Check their respective websites for details/qualifications.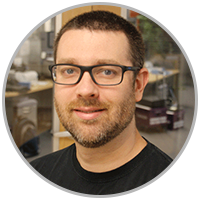 Jon O'Keefe
As the Technology Education Jedi at Logical Operations, Jon is responsible for designing, developing, and delivering LO's emerging technology courseware portfolio. This includes CMMC, Certified Dark Web Analyst, CISSP, and more. He has over 20 years of experience in IT and Education and holds a Master's in Education Theory & Policy, emphasizing curriculum design. Jon is also a Master Modern Classroom Certified Trainer (MCCT) and Master Certified Virtual Educator (CVE) and has helped over 6,000 trainers prepare for the MCCT and CVE exams. In addition, he has a passion for storytelling and film and is always informed about the latest and greatest technologies. If you want to win at bar trivia, he's your go-to guy.