Pandemic-driven remote work is shifting attitudes towards distributed teams, and will likely result in cost savings and major investments in supporting technology. Understanding the unique security concerns of a newly-distributed workforce requires new cybersecurity skills.
Organizations have scrambled to enable remote access to many business tools, and the cost of providing remote access to on-prem resources is significant. Cloud- and web-based business tools offer cost savings, as well as more reliable connectivity, shifting the paradigm from remote-as-exception to remote access as the norm.
In this on-demand webinar, Learning Tree instructor and InfoSec expert Aaron Kraus discusses:
How to mitigate the unique security concerns associated with a heterogeneous, distributed workforce
The importance of continuity and disaster recovery planning: What happens when a major business disruption occurs?
The importance of confidentiality, integrity, and availability of systems and data in an InfoSec strategy
The drivers of distributed work solutions such as cloud-based XaaS tools and web apps
How to choose the right remote-based networks and apps to increase confidentiality and integrity
What career opportunities exist in the InfoSec space based on market needs, including training and certifications to advance careers
Earn 1 CEU. Credits are self-reported to the industry certifying bodies. Check their respective websites for details/qualifications.
[Webinar ID #1117]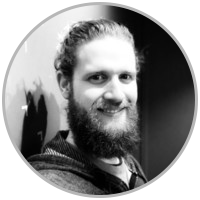 Aaron Kraus Learning Tree Instructor & InfoSec Expert
Aaron Kraus is an InfoSec and Cybersecurity executive with 15 years of experience across diverse industries including government, healthcare, financial services, and tech startups. His background includes auditing, GRC, and most recently cyber risk insurance. He blends a diverse background of education, leadership, and global perspective on risk-based decision making into actionable, data-driven information security management.