Increasingly adopted by organizations that recognize the need to respond quickly and easily to new opportunities, agile approaches have a significant impact on how change is managed and implemented. The impact goes well beyond those responsible for leading change initiatives. Teams and individuals from across the business — whether actively involved in or impacted by change — need to understand the new operating environment and how they can contribute effectively. What this on-demand webinar to learn how an agile approach impacts your role and interaction with those driving and leading change.
In this webinar, you will learn:
How agile and change management approaches can be blended to create organizational transformation
How to create a roadmap for change that provides focus and vision
Why benefits led transformation leads to a step change in organizational performance
How to create an environment that supports and motivates positive change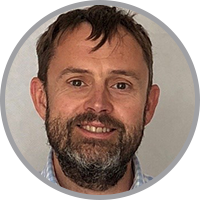 Presented by David Hinde
David Hinde provides consultancy to a range of organizations with a particular emphasis on project management, programme management devops, agile and change management. He draws on over 25 years' experience of delivering multi-million pound change programmes with clients such as the BBC, the UK Government, Eli Lilly and Shell. David regularly facilitates workshops teaching PRINCE2®, change management and agile approaches working with clients such as Deloitte, NATO and Proctor and Gamble.