Do you ever wish you had a time machine? In this webinar, we will explore the predicted technology landscape of 2030 and look backwards to see what future technology trends will emerge over the next decade. What can these trends teach us? How can we prepare for the explosion of data and internet-connected devices? How can we ready our businesses for the ever-changing economy and workforce? Using current industry statistics and predictive analytics, we will discover the hottest technologies and job roles of the next decade, and how you can prepare your business for 2030.
Earn 1 CEU. Credits are self-reported to the industry certifying bodies. Check their respective websites for details/qualifications.
[Webinar ID #1174]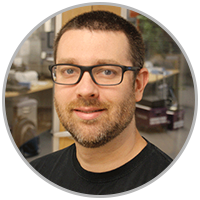 Presented by Jon O'Keefe
As the Technology Education Jedi at Logical Operations, Jon is truly a master at helping training organizations embrace the latest technology training topics and tools. With years of experience in IT (and plenty of Star Wars trivia) under his belt and a natural curiosity for understanding what makes things work, Jedi Jon is the go-to guy for helping you make complicated technologies simple for your students and staff. He is also the host of the "Trends in Technology Education" web series and the "Five Good Questions" web cast, as well as an accomplished public speaker on all things IT.