The Learning Tree International training centre is located at Fleminggatan 18 premises, and is a five-minute walk from Central station. The nearest station/bus is Rådhuset (subway, blue line) or Scheelegatan (bus, line 1).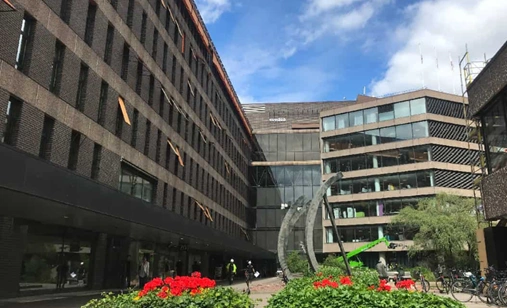 Learning Tree International AB
Fleminggatan 18
112 26 Stockholm
Tel: 08-506 668 00
E-mail: info@LearningTree.se
Directions and Parking Information
On entering the building, you will find Convendum to the right on the ground floor, next to the café 'Cups'. Enter the Convendum doors, and one of the reception team will show you to the training room.
Reception opens at 8:00am and registration will commence until the course begins promptly at 9:00am.
Wheelchair accessibility is available throughout.
Dress code: Smart casual.
There are several car parks situated close to the training centre, charging typical local rates.
The Arlanda Express operates from Stockholm airport to/from Stockholm Central station every 10-15 minutes throughout the day. The travel time is 18 minutes. The training centre is a 5-minute walk from Central station.
Standard class hours:
9.00am – 16.30pm
Last day class hours:
9.00am – 15.30pm
Optional course exam on last day (where applicable):
15.30pm-16.30pm
Informal discussion with instructor:
16.30pm-16.55pm
Building closes:
17.00pm
Water is available in the classroom. Complimentary tea and coffee are provided during morning and afternoon breaks.
Our team are happy to help, please call Client Services on +46 8 506 668 00 or email us at info@learningtree.se