2020-02-05
ITIL 4 is live, and with more ITIL 4 qualifications released, let's explore ITIL Foundation so you can get your ITIL 4 Journey underway.
What is the new ITIL 4 Certification Scheme?

ITIL 4 has been designed to help organizations meet the increasing demand of the current complex digital environment. The ITIL 4 Certification Scheme comprises the following modules: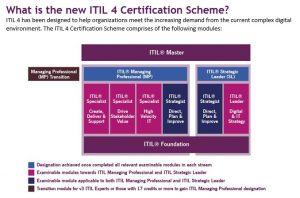 ITIL Foundation Training
The Foundation level is designed as an introduction to ITIL 4. It enables you to look at IT service management through an end-to-end operating model for creating, delivering and continually improving tech-enabled products and services.
How do you prepare for ITIL Foundation?
No problem. We have several options to help you prepare:
For those new to ITIL, we recommend our ITIL® 4 Foundation Training, which can be taken in class or live online with Learning Tree AnyWare. To help you prepare, we will e-send you a pre-ready package, including the ITIL Foundation Handbook. In addition, your course will include the ITIL 4 Foundation exam, which can be taken online in class or via web proctoring.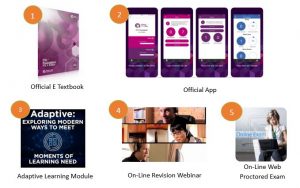 ITIL Foundation, ITIL 4 edition Electronic PDF
The guide covers fundamental concepts of service management, the four dimensions of service management, the ITIL service value system, and ITIL management practices. ITIL Foundation, ITIL 4 Edition will:
Provide readers with an understanding of the ITIL 4 service management framework and how it has evolved to adopt modern technologies and ways of working
Explain the new holistic end-to-end view of service created to support candidates studying for the ITIL 4 Foundation exam.
Act as a reference guide that practitioners can use in their work, further studies and professional development
Official ITIL 4 Foundation App
Learn on-the-go
A simple 3-step approach: Study, practice and mock exams
Pre-course reading
You can practice for your exam in different ways on the app
A quick test by topic or a complete mock exam
Track your Progress
The app tracks your results by topic
The length of the test and number of questions can be adjusted
You can review answers provided with explanations with this interactive learning tool
Added Features
Case Study Bringing ITIL 4 to Life
Links to continue your ITIL Journey
Ability to reset scores
Full ITIL 4 glossary
Adaptive Learning Module
This module is a practical and engaging experience designed in the world's most advanced adaptive learning platform. It combines machine learning, artificial intelligence, cognitive engineering, analytics, and learning technologies for the latest content creation, curation, and publishing.
The module adapts to your existing knowledge and confidence using sophisticated algorithms and artificial intelligence based on cutting-edge research into how people learn and retain information. It analyses and adjusts to what you already know and what you need to study more. The algorithms allow you to make mistakes and pursue misconceptions, closely mimicking real-world cognitive situations.
Live Revision Webinar
Live half-day revision session delivered by an accredited Instructor using Learning Tree AnyWare with the option to ask questions to assist your exam revision.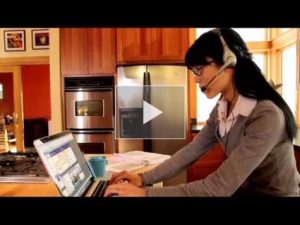 Online Proctored Exam Voucher
The PEOPLECERT online exam system involves a human supervisor checking online that the exam is carried out correctly. Full instructions will be provided to you in advance so that you can set up your computer and be ready to focus on your exam within the required exam conditions.
View our entire ITIL 4 Certification Training Curriculum here. In addition, it would be good to have a similar, appropriate blurb on every blog post where possible.
This piece was originally posted on February 5, 2020, and has been refreshed with updated styling. Services and features mentioned in this article may not still be offered as they are subject to change.